I am excited to say this last week I made progress on my to do list!
I made:
Master Bedroom CA King Duvet Cover
Master Bedroom Decoration Pillos
Guest Room Pillows
St Patty's Day Canvas Art
St Patty's Day Shamrock Garland
The duvet covers and the pillows were a big check for me... the master Bedroom Duvet surprisingly only took 3 hours, 1 seam rip and 1 dinner break...
I was a little shocked since it looked so overwhelming when it was all laid out. I mean it is 3yds by 2.5 yds. That is a lot of fabric to work with... and a bit annoying but it still got done like I wanted it to.
It looks boring from afar but one is a white on white floral print and one is white on white polka dots, the pillows are the floral print. I am working on pillows with color to bring something else to the room. But for now we have a duvet cover!
Success!
And we have a cute guest craft room!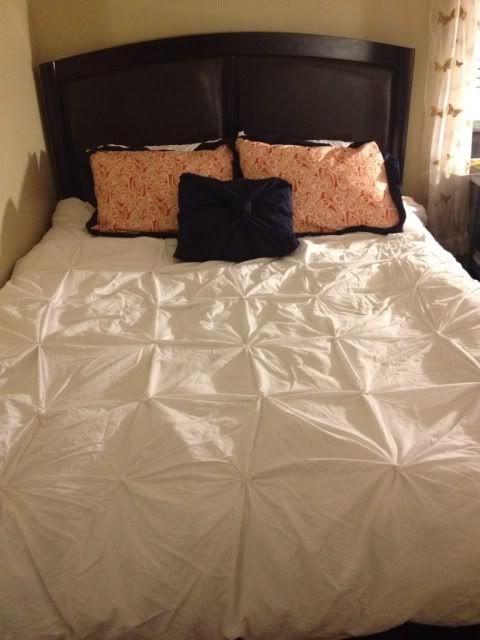 Color and crafty items are required in the room for inspiration!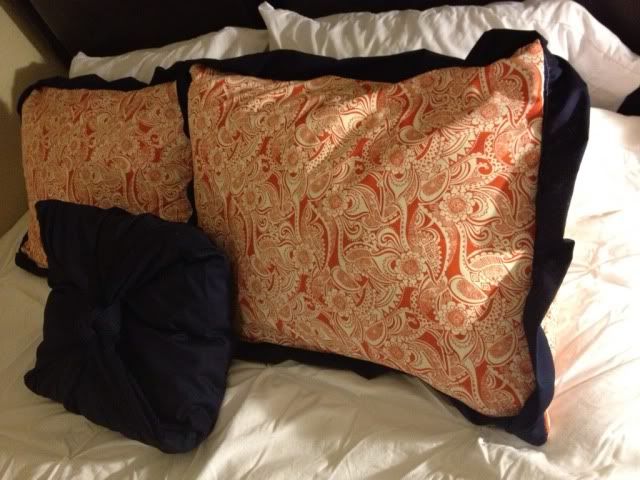 I was told this weekend after I showed my friend the rooms "you are so domestic"and that was fabulous! Being crafty is amazing!
Stay Crafty
-Jesika