My menu this week is going to be boring... how do I know this?!
Well we had a St Patty's party and we bought lots of burgers and buns and now we have extra, the burgers won't go bad but the buns will so burgers everyday this week, sure why not?!
Or maybe pulled chicken, or chicken sandwiches, so sandwiches everyday this week!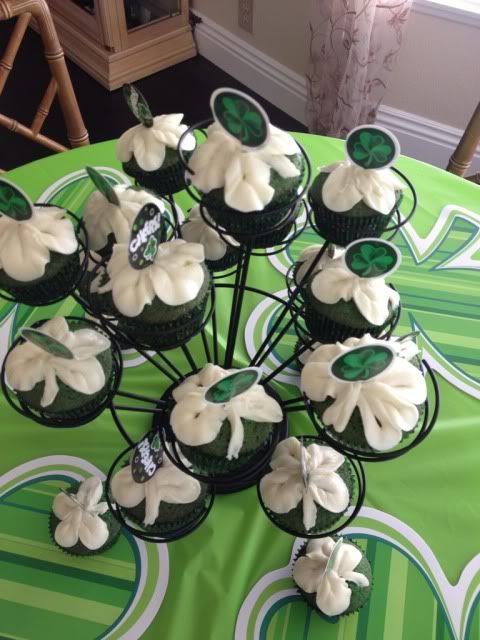 Or cupcakes.. that is a healthy breakfast, lunch or dinner right?!

Other than a sandwich every day we are doing a "Mommy we're home dinner" to show the house to our mommies :)... I named it.. so clever isn't it?
That will be Sunday and I am making:
Stuffed Mushrooms, Grilled Lemon Garlic Chicken, Salad, & Parmesan Pasta
And maybe banana pudding or some other type of dessert that uses some of my excess crap ingredient in my pantry.
This week the lunches are a bit more exciting
The snack of the week is a roasted asparagus and ham
Today's lunch is quinoa salad and fruit
Tomorrow and Thursday's lunch is a hearts of palm salad
Wednesay and Friday's lunch is a grilled sweet potato salad
If I like how they turn out I will post them on here! With good pictures, thank you daylight savings time and a kitchen with windows!
I also have an update on my sewing/guest room and my to do list! yay!
More on that tomorrow!
Stay Crafty
-Jesika

PS If you have any ideas on how to use my leftover buns, let me know!